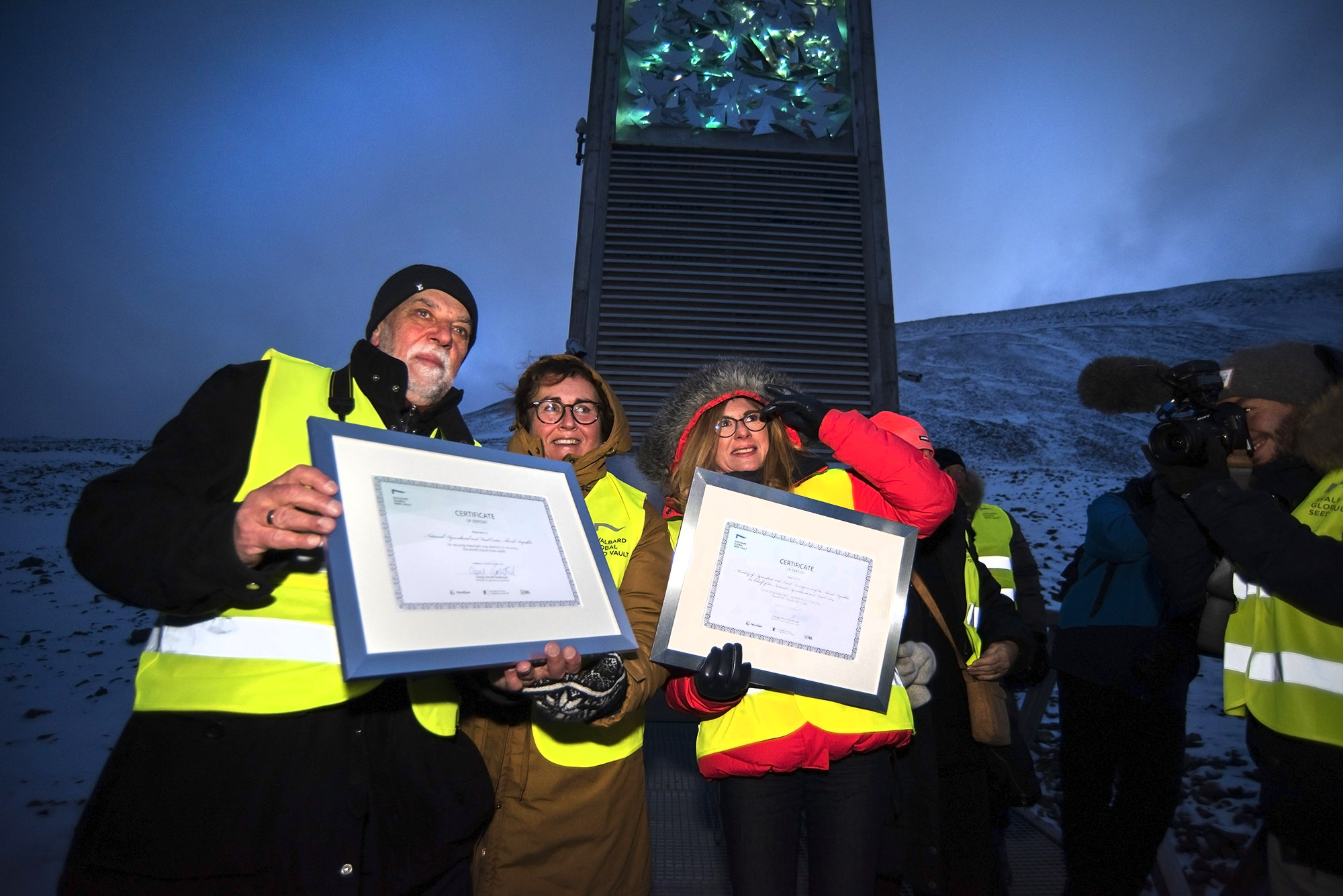 In the end of October, the polar night is not far away in Svalbard. In just a few weeks the sun will go down behind the mountains not to return until March next year. However, as the Slovak seeds were deposited, the sun was still up and created a stunning pink background to the event, which was an important act for protecting food security.
"Climate change is a big problem and genetic diversity is declining in both our country and in the rest of the world. If we want to protect the diversity, we must also protect the seeds. It is very important, not only for the Slovak people but for the entre world" said said Gabriela Matecna, Slovakian Minister of Agriculture and Rural Development.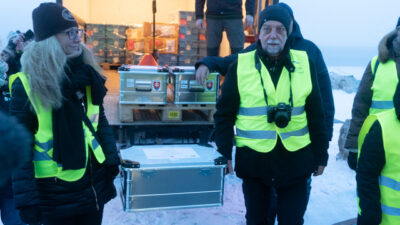 Joint effort
The Slovakian minister was accompanied by the Norwegian Minister of Agriculture and Food, Olaug Vervik Bollestad. Together they carried the first box of seeds through the main entrance of the Seed Vault.
"As we see the effects of climate change, it's more important than ever to safeguard the seeds we need to produce food. We also know that food supplies and food systems are among the first things that are destroyed in wars. So protecting seeds is also important in a peace perspective, as part of building nations and helping future generations", Bollestad said.
In all, four boxes with seeds were sent from the Slovakian genebank to Svalbard. They contained in total 630 seed samples primarily cereals as wheat and barley, but also some legumes and vegetables.
New depositors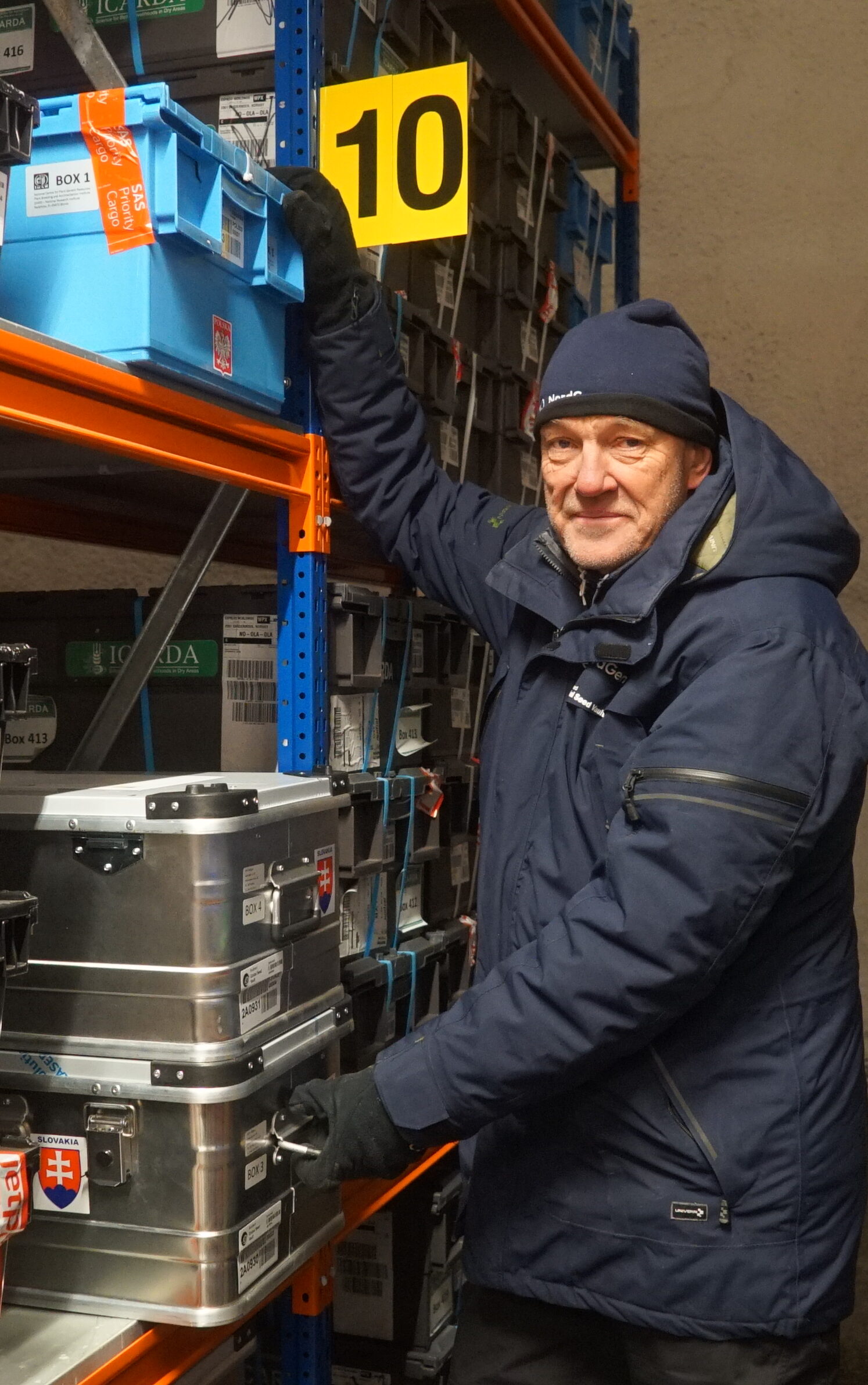 As earlier announced, this occasion was also the first time seeds from Poland were deposited in the Seed Vault. Further, the Agricultural Plant Genetic Resources Conservation and Research Centre in Sudan also sent seed as well as ICARDA.
At this occasion ICARDA deposited 28500 seed samples from their new gene bank units in Morocco and Lebanon. A comprehensive program for rebuilding the Aleppo genebank in these countries includes multiplication of seeds received from Svalbard and re-depositing seeds in the Seed Vault.
As Poland and Slovakia also have started to deposit seeds, Svalbard Global Seed Vault now have 78 institutions represented.
"We are also happy to confirm that Romania recently signed the depositor's agreement and is planning to send seeds. In other words, 2019 was yet another good year for the Seed Vault. But we still encourage more genebanks to deposit seeds" said Åsmund Asdal, Svalbard Seed Vault Coordinator at NordGen.
The next seed deposit will take place in February 2020. At that time, the second of the three Seed Vault rooms will probably need to be taken into use as the first storage room is almost filled up.