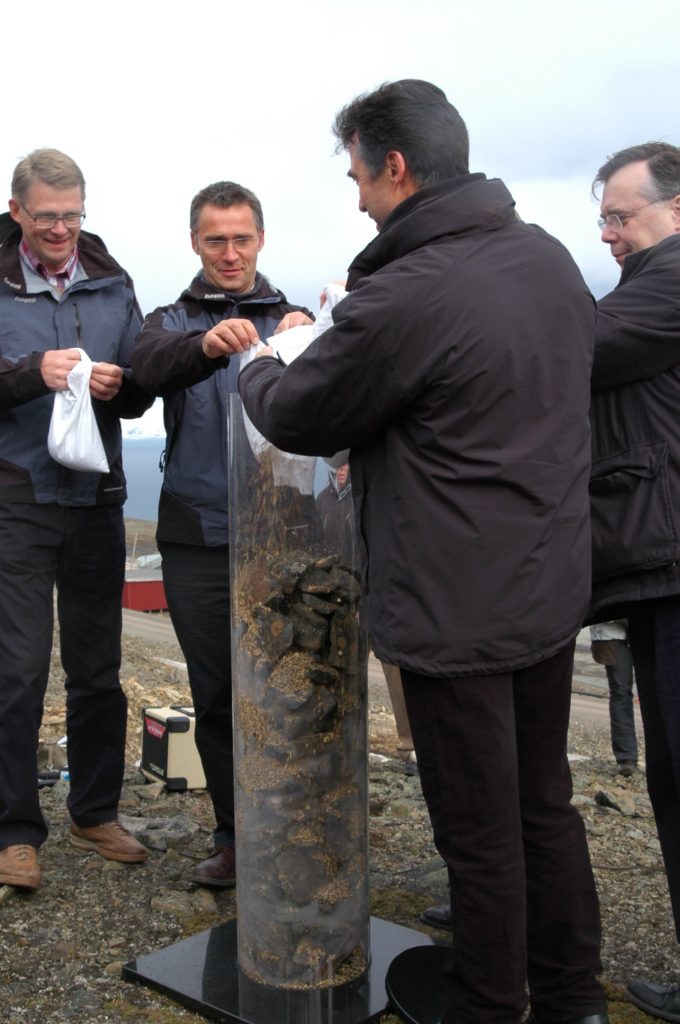 The participants will also be invited to add new seeds to Norway's "Seed Vault Foundation Stone" a symbolic glass cylinder that was filled with seeds to commemorate when Norway and the other Nordic countries made the decision to build the Seed Vault in 2006.  The cylinder is now stored at the Svalbard Museum, where the Summit will take place.
Open for the public
After the seminar and the seed deposits, the Norwegian Minister of Agriculture and Food, Jon Georg Dale, will host a reception at the Svalbard Kulturhus, where Hålogaland teater/ the Arctic Theater in Tromsø will present its composition and dance, Frozen Songs, which was created after the theater's composers, dancers and choreographers visited the Seed Vault for inspiration.
In addition to the Summit participants, the show will be open for Svalbard residents. And as Longyearbyen is an international society with inhabitants from more than 40 countries, the performance will go on tour to a large number of countries.