The show contributes also to awareness about the Seed Vault and its mission for audiences in other countries.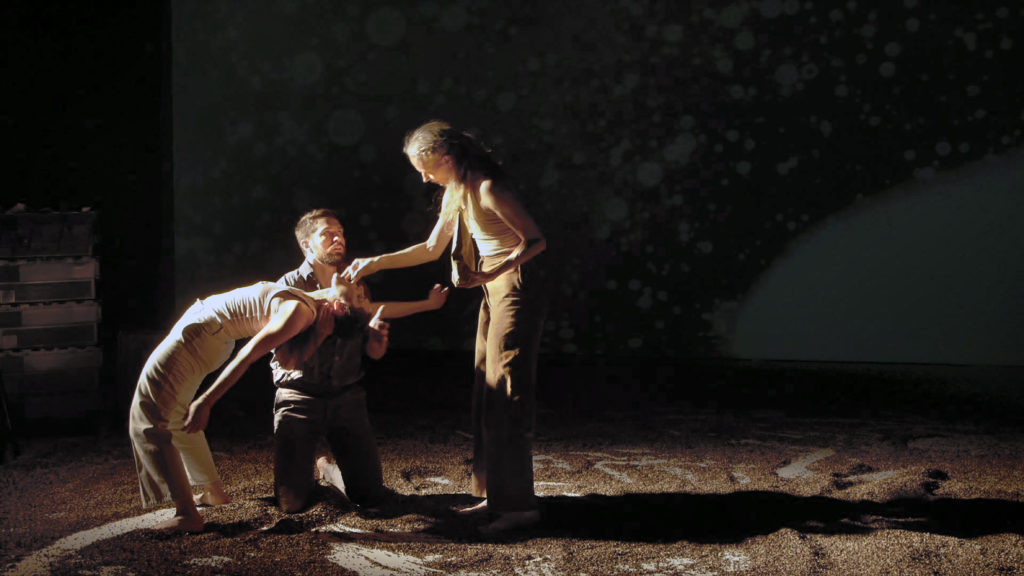 By the end of March, Frozen Songs was played in Bruges, Belgium and Belgrade, Serbia. Next stop is the Moviementos Festival in Wolfsburg during the first days of May. The show will tour to several countries also next year. Among other scenes it will be visiting Theatre de Chaillot in Paris in June.
Inspired by the Seed Vault
"Deep inside the Global Seed Vault at Svalbard, in the dark and cold, the source of life and possible new beginnings are kept. Here the world stores it´s future." This is how the actors behind the performance themselves report the background for the show. Composers, dancers and producers have visited the Seed Vault during their work with the performance.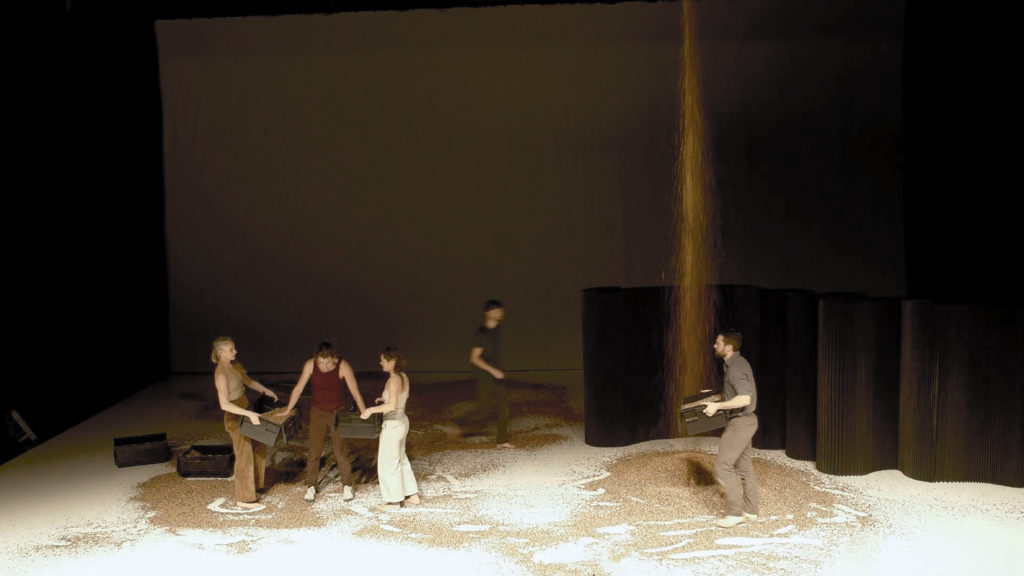 Frozen Songs has been created in an international atmosphere and is now touring around Europe. Since the premiere in Tromsø, Northern Norway in the autumn 2017, the performance have enjoyed very positive reviews, using words as beautiful, powerful physicality and poetic theatrical elements. In particular, the choreographer Ina Christel Johannessen and the seven dancers got very good reviews.
A broad team
Despite the main inspiration gained from the Seed Vault and the survival of species, the performance includes references to climate change, pollution and resources overconsumption.
Frozen Songs is produced by Zero Visibility Corp., Hålogaland Teater (The Arctic Theatre) and Ibsen International supported by the Norwegian Ministry of Foreign Affairs, and co-produced by Dansens Hus, (Oslo), Le Briqueterie (Paris) and Arts Printing House (Vilnius).