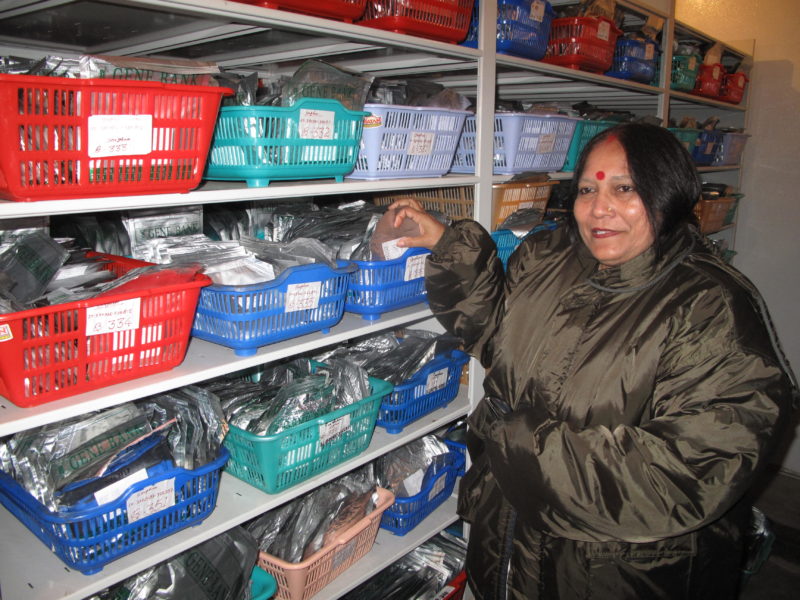 By the end of 2018, NordGen visited the NBPGR in Delhi. The comprehensive National Gene Bank holds about 438,000 seed accessions, in addition to around 1,900 accessions in vitro and 13,000 accessions in cryopreservation.
Agricultural research prioritized
"Feeding the huge Indian population is on the top of the political agenda in our country, and we feel that the government is prioritizing our gene bank activities when it comes to allocation of funds and resources", explains NGPGR Director, Dr Kuldeep Singh.
"The NBPGR gene bank has material of all plant species that are grown in the Indian agriculture".
"We really appreciate the Svalbard Global Seed Vault initiative", Dr Singh says. "And we are planning to start depositing duplicates of the 26,000 accessions that are registered in the Multilateral System (MLS) of the Plant Treaty in the Seed Vault, hopefully already in 2019".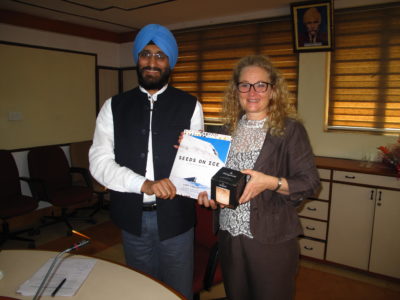 "Actually, the Seed Vault has inspired us to look for cold locations to place seed collections within India", Dr Singh says. "Keeping our seed collection at minus 18OC here in warm Delhi causes large electricity bills and we are just now looking for locations for conserving seeds in permafrost in the Indian Himalayas, as safety duplicates."
Future seed deposits approved
NBPGR signed the depositor agreement in 2014 and has so far made two small deposits of seeds to the Seed Vault, in 2014 and 2017, of pigeon pea, sorghum and rice. Further seed shipments to Svalbard have been approved by India's Ministry for Agriculture and Farmers Welfare. NordGen visited the office of the Joint Secretary (Seeds) at the Ministry, which indicated that officials from the Ministry might want to accompany the next shipment of seeds to Svalbard.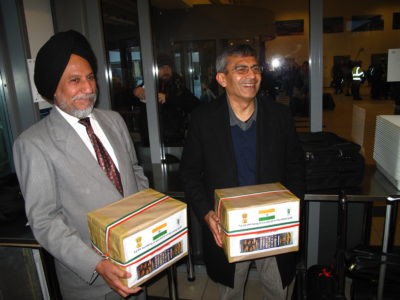 NBPGR is organized as one of five bureaus under the Indian Council of Agricultural Research (ICAR), which has about 113 small and large institutes all over India. One of the tasks of about half of these institutes is to characterize and evaluate genetic resources material.
"So far about 50% of our conserved material is documented', Dr Singh explains.
World's largest Cryobank
NBPGR's Cryobank is the largest of its kind in the world, for conservation of crop plants.
"In particular, crops as fruits and nuts, having recalcitrant or intermediate seeds, not capable to maintain viability under normal freezing cold gene bank conditions, are conserved in cryotanks", explains Dr Anuradha Agrawal, responsible for the Tissue Culture and Cryopreservation Unit.
The cryo germplasm collection comprises material of 804 species and subspecies. In addition to fruits and nut species, the cryo collection consists of forestry and agroforestry species, medicinal and aromatic plants, industrial plants, among others. Pollen and dormant buds of some species are also cryoconserved.